Competition for knowledge overview
We have done it. We have finally done it. We finished our first edition of the "Competition for knowledge" with great success. We gathered all the finalists in one event, where they competed in practical and fun challenges. Among the 48 finalists, only three won, and those three are now richer with great and attractive prizes: our full tool carriage, our tool chest full of our tools, and a tool set.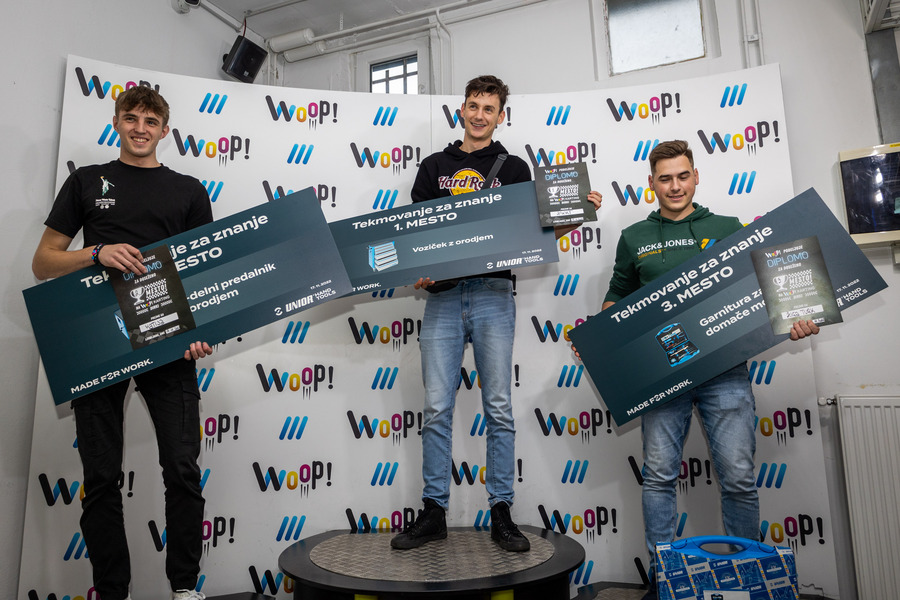 We are well known for our cooperation with educational institutions. We created a few interesting projects, we donated a few solutions, and we carried out a few professional excursions in the past, but this year we dared to look toward the future. We completely refreshed our mission for cooperating with technical schools, and with this in mind, we created a project called "Competition for Knowledge".
Competition for knowledge is a simple idea that is fun and attractive. It is essentially a competition where students of the Slovene Technical School can compete for great and practical prizes. But to get those prizes and to overcome their colleagues and competitors from other technical schools, they need to show a high level of practical and theoretical knowledge.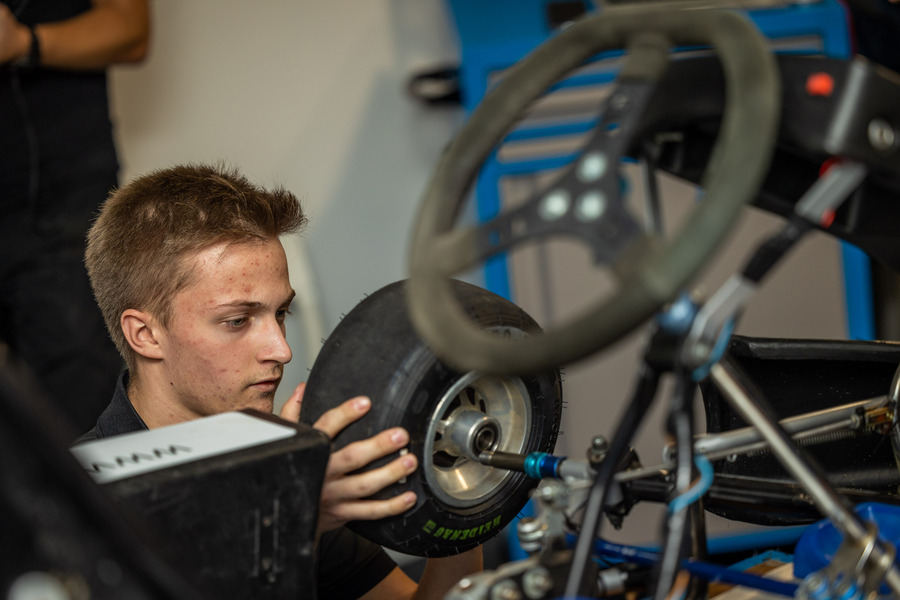 The whole project was separated into three different stages. The first stage was a theoretical test, where the competitors needed to show off their theoretical knowledge, which they gathered by attending regular school classes. The test was made up of 30 different questions, and each correct answer was given a score. Among the 529 competitors, only the best four from each school progressed to the finals, where they first competed in a practical challenge and then in a fun challenge.
The practical and fun challenge was held in Ljuljana's Woop Karting Center. We gathered all 48 best competitors from 12 different slovenian technical schools into one place. The challenge was to change the tires on Doctor DS's go-kart. The quickest competitor from each school progressed to the grand finale, where they competed among other winners.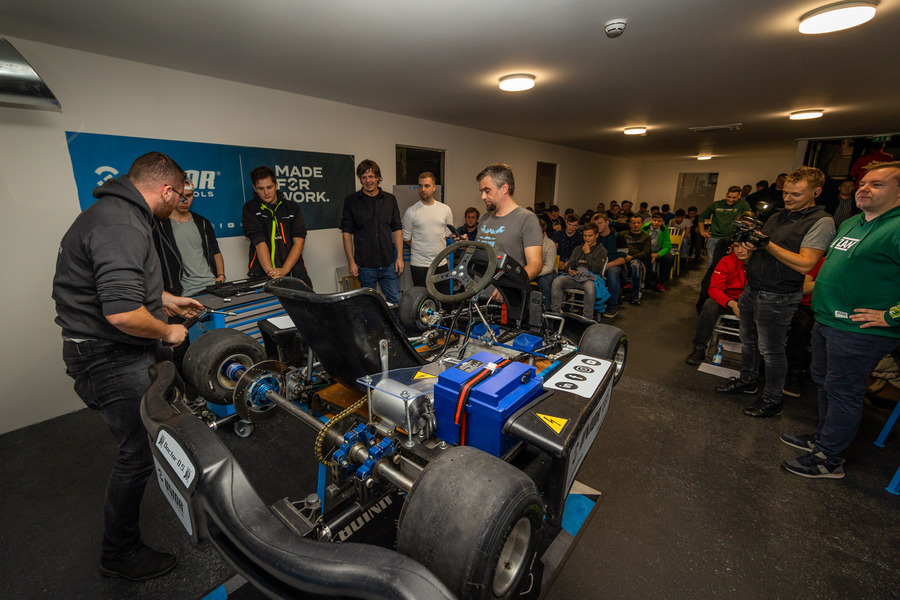 The fastest three won, and with their victory, the first edition of the "Competition for knowledge" was ended. The first competitor who won our full tool carriage was Zsolt Šoos from Technical school center Maribor, the second who won our tool chest full of our tools was Matija Močnik form Jurij Vega Idrija Gimnasium and the third who won a tool set was Žiga Turk from School center Novo mesto. The competition was very tough but the best won fair and squair, so winners congratolations. You showed the best knowledge, and the best knowledge is rewarded with great success.
With this in mind, we ended the first edition of the project. The whole project was a great success because it connected Unior Hand tools with educational institutions and their students, and because we rewarded students' knowledge with well-deserved rewards, knowledge, and acquaintances. We cannot wait to upgrade and repeat the whole project in the next year.
Suscríbase a nuestro boletín de noticias.
Regístrese para recibir las últimas noticias, actualizaciones y ofertas especiales directamente en su bandeja de entrada. Simplemente haga clic en el botón de abajo y suscríbase a nuestro boletín.
(Puede darse de baja en cualquier momento)