The story of the 1900km offroad journey: a perfect way of testing skills and our products
Motorbike enthusiasm is entrenched in our veins. We produce innovative solutions for maintaining and repairing all kinds of motorcycles, so we exactly know what motorcyclists want and need. And to demonstrate this case, we have set a difficult challenge for our friend Greg Gilson - he will ride a 1900km off-road course and put our upcoming product to the test.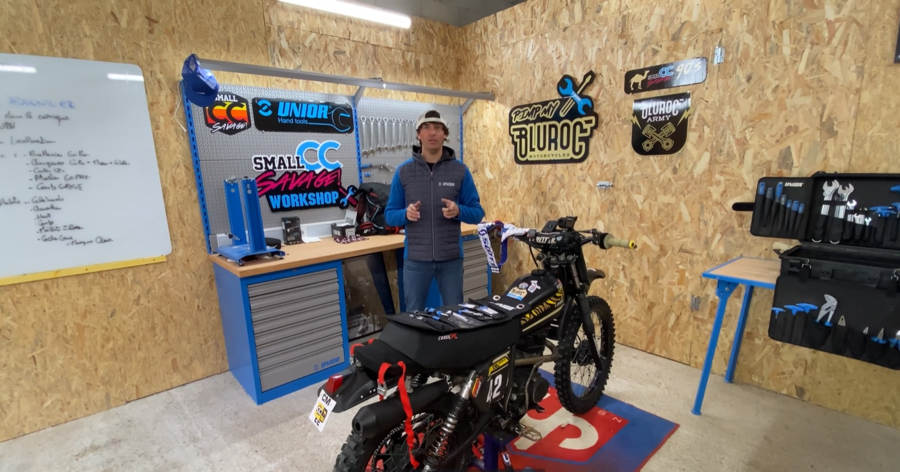 We love challenges, especially ones that define our next steps and prove that our ambition is more than achivable. That's how we innovate and design our products, so when it comes to testing, we set the highest possible bar for ourselves and for our products.
With this philosophy, our customers are always at the center of product development. We listen to their wishes and requests, and based on their feedback, we create a functional prototype. We test, we adopt and we further develop it. And once it's ready for final testing, we try the final product out in the field.
That's when we called our great friend Greg Gilson —a famous motorcycle rider —and presented him with a challenge. He proudly accepted it and now he is on an adventurous 1900km offroad journey with his customized Honda 125 XLS.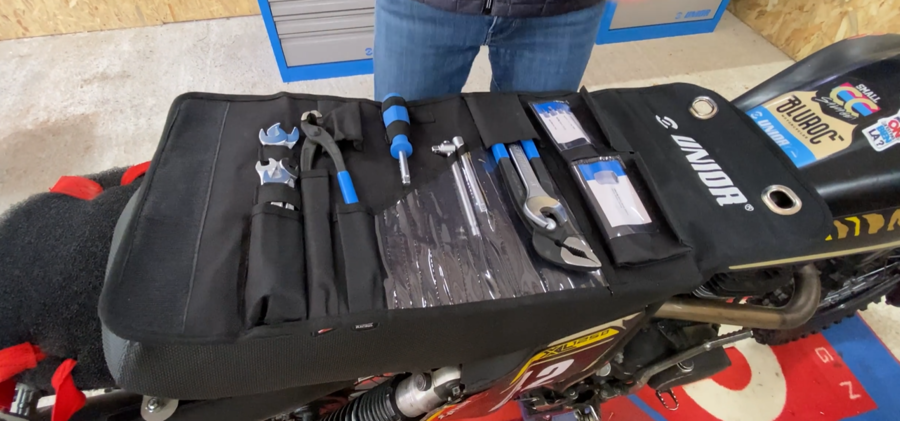 Greg Gilson will test our upcoming Tool wrap - a new portable solution for a maintaining a motorcycles on the go. It includes all essential hand tools that every motorcyclist must have on his joruney.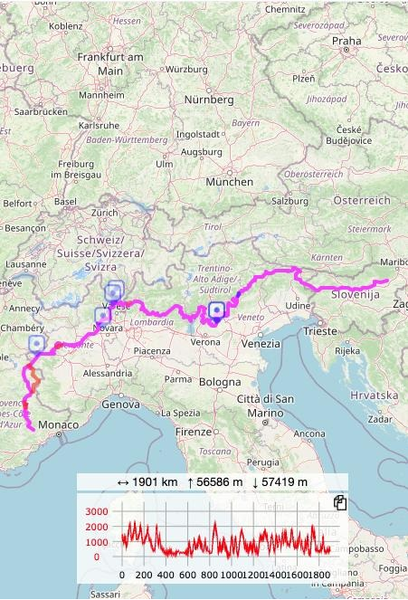 He will ride through rough terrain and through 3 different countries. His journey began in Nice, France, and ends in Zreče, Slovenia, at our headquarters.His journey will take five days, so we cannot wait to finish this challenge.
Suscríbase a nuestro boletín de noticias.
Regístrese para recibir las últimas noticias, actualizaciones y ofertas especiales directamente en su bandeja de entrada. Simplemente haga clic en el botón de abajo y suscríbase a nuestro boletín.
(Puede darse de baja en cualquier momento)