A new vision for motorcycle hand tools: Introducing new social media profiles
We are one of the top five European hand tool manufacturers. With a strong vision, we have been developing hand tool solutions for over 100 years and we have had the opportunity to establish ourselves as a trusted partner in the sports industry. As we expand our presence in the motorsport sector, we are excited to announce our next big step. We are reaching out to you through our brand-new Unior Moto Tools social media profiles.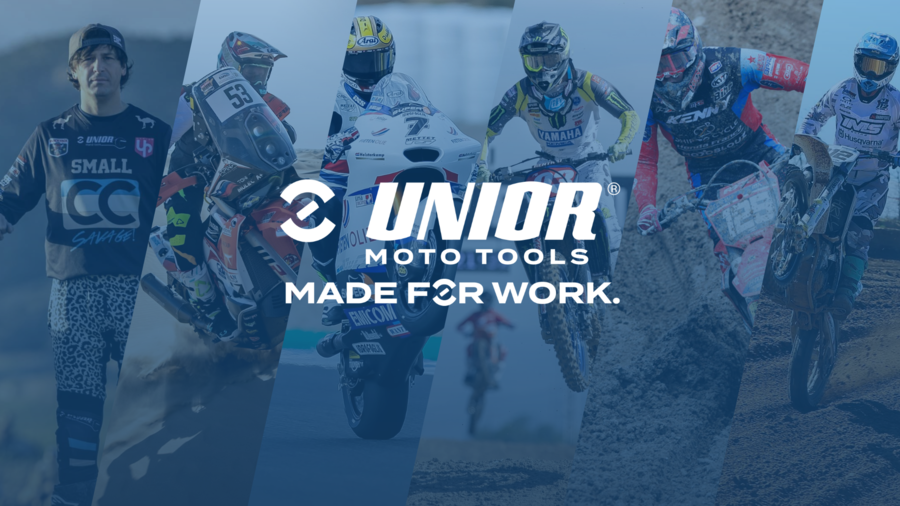 Our dedication and the development of our moto tool solutions have led us to great new partnerships with the best-in-class motorcyclists and motorcycle teams. These partnerships have provided us with invaluable insights into motorcycle maintenance, enabling us to develop special innovative motorcycle hand tool solutions and to better connect with the users themselves.
As we grow our product portfolio and as we expand into new exciting markets, we want you to be the first to know about our big updates, changes, solutions, product functionalities, tips & tricks, and all other awesome activities that we have planned for you.
There is no better way to connect with you than on the platforms you already use. That's why we are creating new Unior Moto Tools Facebook and Instagram profiles, where we will share all our awesome activities with you. We are just getting started, and we are already excited about what the future holds. Believe us, this is just the beginning, and the future is very bright.