A walk through our production with Doctor D.S.
We have achieved something truly amazing. Together with Doctor D.S., we carried out an outstanding project, where we transformed an old Go-kart into a brand new electric one. We carefully planned the whole project, but Doctor D.S. made it all happen. So for the final finish, we rewarded him with a special tour of our production.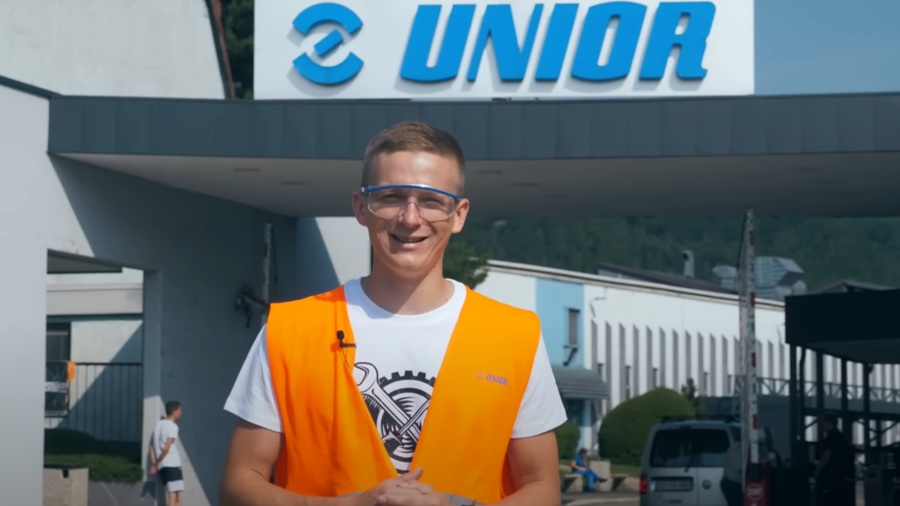 We created a special bond with Doctor D.S.. He has outdone himself in the Epic Gokart transformation, so we wanted to surprise him with something truly special. We invited him to our headquarters and showed him our production process.
We have shown him the whole process from start to finish. We produce our hand tools in several different production Slovenian locations, where each location is intended for special operations and functions. Firstly, we showed him our production location in Zreče, where we produce and process our hand tools. Then we went to Vitanje, where we produce forgings for hand tools, and after that, we finished our excursion with sightseeing in Lenart, where we produce all our workshop equipment.
We started our production back in 1919. More than a hundred years ago, we were still a small workshop, but now we are one of the main hand tool producers in Europe, and one that has an EQTM Certificate. With that, we are still driven by the same vision that drove us to today and will surely drive us even into the future. We will be true to ourselves, so you can expect even bolder, more innovative, and more useful tools from us. But until then, check out our video and sign up for our newsletter, so you will always catch a glimpse of our news at the right moment.